High-frequency Induction Heating of Metal Nut or Bolt
Processing Method: High-frequency Induction Heating of Metal Parts
Features of High-frequency Induction Heating
It makes the metals such as steel and brass to self-generate heat in a non-contact manner. With high heating efficiency, the heating time is shortened and power is saved.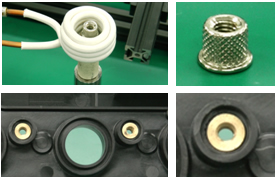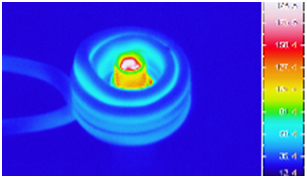 Metal nut or bolt is heated by electromagnetic induction, and pressed into a plastic part.
Insertion Procedure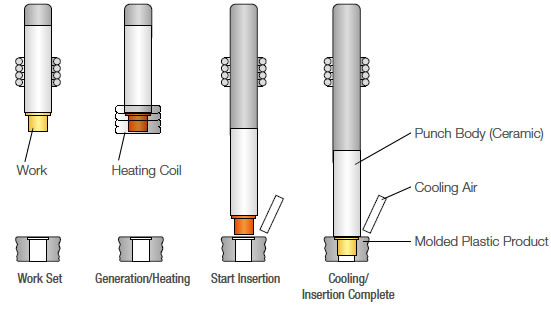 Related Video
Note that there is no sound/narration in this video.
Applicable Machine Models
Sample Test
We will be pleased to test your sample with our proposed joining method, and return it with a report.
Click the "Contact Us" button on the right.
(for dealer information, sample test or technical consultation)