Ultrasonic Metal Welding of Thick Copper Wire (60 SQ)
Joining Method: Ultrasonic Metal Welding
Ultrasonic Metal Welding of Copper Stranded Wire for Harness, with Cross Sectional Area of 60 SQ
Weld the metal in a short time, using ultrasonic with frequency 20 kHz.
Stranded Copper Wire 60 SQ x Copper Plate t 1 mm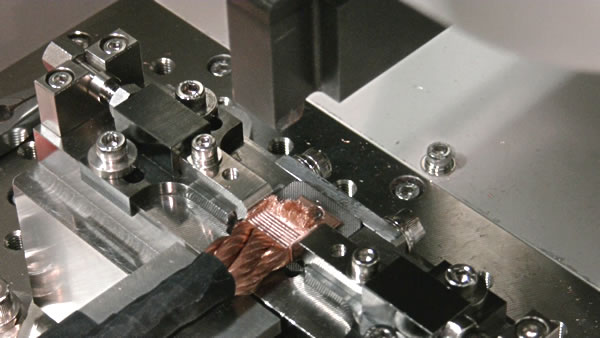 Related Video
Note that there is no sound/narration in this video.
Applicable Machine Models
Sample Test
We will be pleased to test your sample with our proposed joining method, and return it with a report.
Click the "Contact Us" button on the right.
(for dealer information, sample test or technical consultation)