Soldering quality is desired to be improved
Fine control joining equipment that realizes stable soldering
Challenge:
In soldering;


・Joint defect from excessive and insufficient temperature is desired to be reduced.

・Thermal effect to peripheral components is desired to be minimized.

・Bad connection and bridge from over and insufficient flattening is desired to be suppressed.
Background
If excessive heat is applied during soldering, the risk of defective joints increases due to cracks and heat loss of peripheral components and boards. If the amount of heat is insufficient, the solder will not spread and will not be connected. If too much pressure is applied during joining at the time of FPC soldering, there is no escape area for solder which may cause bridge.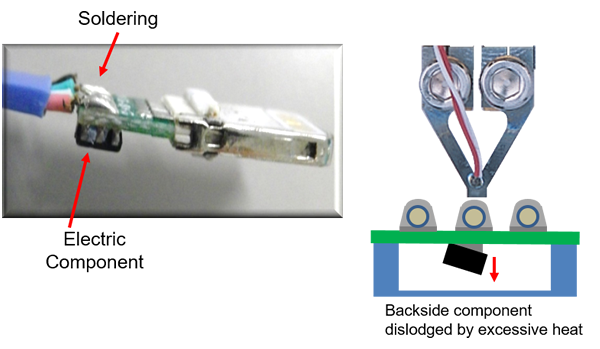 Avio's Solution:
Pulse heat unit and/or semiconductor laser that realize fine
control solve the soldering issues.
Fine control pulse heat unit that realizes stable soldering.
Point
Displacement control pulse heat unit

By controlling temperature and displacement, soldering can be done with minimal heating.
Temperature control with fast response speed: Control overshoot to reduce thermal effects.
Position control with high accuracy: It detects melting and ends heating.
It achieves uniform soldering with the minimum required amount of heat without being affected by work variations. (amount of solder, difference of heat dissipation by placement of jig, etc.)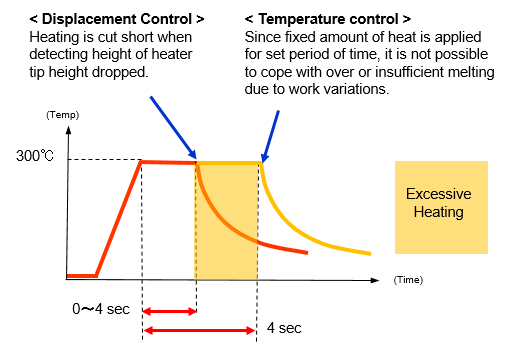 Non-contact temperature-controlled laser unit for stable soldering.
Point

Temperature-controlled semiconductor laser unit
Controlling the laser output by temperature feedback, it realizes soldering while suppressing thermal effects.
Conducting coaxial monitoring with a spot thermometer.
Fast response to output switching gives stable heat quantity, which contributes to high quality soldering and yield improvement.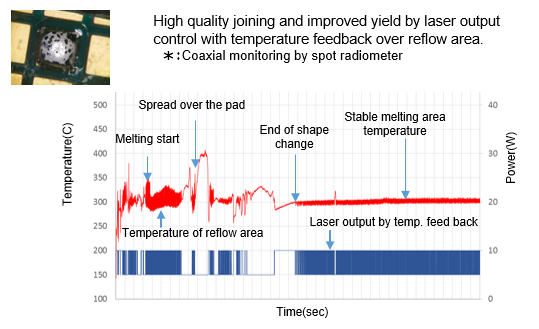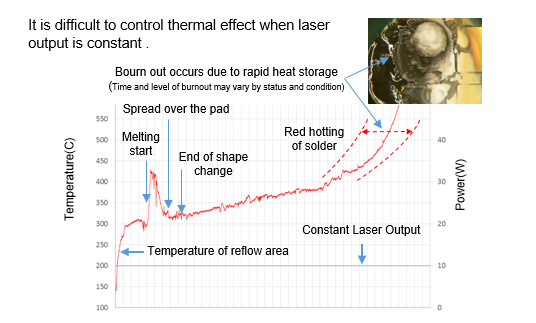 Applicable models
Related Challenge
Related products
Sample Test
We will be pleased to test your sample with our proposed
joining method, and return it with a report.
Click the "Contact Us" button on the right.
(for dealer information, sample test or technical consultation)