Soldering and plastic crimping are desired to be optimized
Pulse heating method with excellent fine control
Challenge:
Stable finishing appearance needs to be achieve
efficiently soldering and plastic caulking.
Background
Cobwebbing occurs during soldering or plastic caulking
Excessive or insufficient melting occurs during soldering
Efficiency of soldering with multiple PINs needs to be improved
Finishing appearance of plastic caulking needs to be beautiful
Comparison of methods (merit and demerit)
Avio's Solution:
Fine control of the pulse heat method contributes to
homogenization and efficiency of soldering. For plastic caulking,
beautiful finishing appearance is achieved without cobwebbing.
Pulse heating method that realizes stable joining by fine temperature and displacement control.
Point
Features
It has excellent temperature control, can create temperature profile freely.


→ Reduces overshoot(undershoot)
Not affected by the surrounding environment (temperature, humidity)

High repeatability is achieved.


→ Controls unevenness and homogenization

It hold pressure until the work solidifies.


→ Prevents cobwebbing and makes finishing appearance beautiful.

Long lengths, multiple points, and large areas are supported.


→ Improve efficiency by batch soldering of multiple pins.

Local heating, rapid heating, and rapid cooling.


→ Minimize thermal effects on adjacent components.
Achieve safe and stable joining in a short cycle.

Displacement can be controlled.


→ Reduces defects due to excess or deficiency of melting.
(Suppression of excessive flattening, and disconnection)
Pulse Heat Unit Model
Temperature Profile
Pulse heat method with excellent finishing appearance and reproducibility, as well as less influence on adjacent parts
Point
1. Comparison of Soldering
Pulse Heat
(Hot Bar)
Laser Diode
Soldering iron
Finishing reproducibility
◎
〇
×
Damage to the surroundings
◎
△
△
Cost of consumables
△
◎
×
Cycle time (1 point)
×
〇
〇
Cycle time (Multiple points)
◎
△
×
*It is based on the independent judgment of Avio.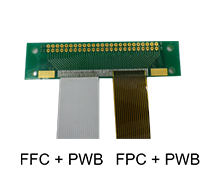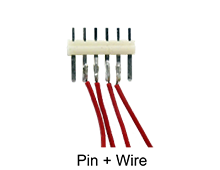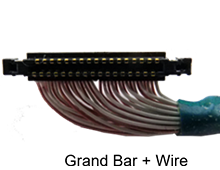 2. Comparison of Plastic Caulking
Pulse Heat
(Hot Bar)
Ultrasonic
Infrared
Constant Heat
Finishing appearance
◎
△
◎
×
Finishing reproducibility
◎
〇
〇
△
Damage to the surroundings
◎
×
〇
△
Compatible range for boss size
△
◎
×
〇
Cost of consumables
×
×
〇
◎
Cycle time
△
◎
△
〇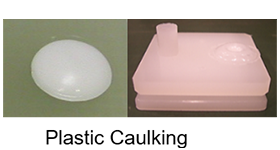 Related Movie
Applicable models
Related Challenge
Sample Test
We will be pleased to test your sample with our proposed
joining method, and return it with a report.
Click the "Contact Us" button on the right.
(for dealer information, sample test or technical consultation)