Technology Introduction
High Power Ultrasonic Welders Offer Quality Welds over Large Areas Using Only "One" Action!
Multi-head Drive
When Multiple Transducers are Connected in Series, One Generator Controls the Resonant Frequency and Driving Power of Several Transducers.
Long and Large Size Horn can be Used for a Welding of Large Area, which was Previously Welded by Several Horns.
Adjustment and Conditioning are Simplified.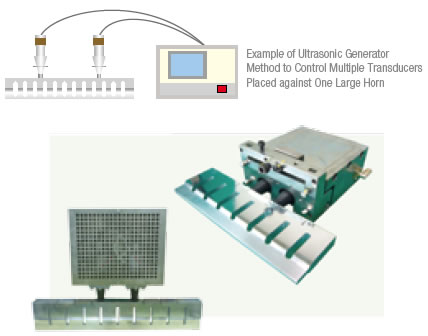 Click the "Contact Us" button on the right.
(for dealer information, sample test or technical consultation)