Laser plastic welding
Joining method: Laser joining
Features of the joining method
Our unique profile output function enables welding of complicated shape and various welding applications.
Because welding is made between the plastics, there will be no damage on the plastic surface.
Furthermore, it is most suitable for plastic sealing.
Applicable to various shapes and material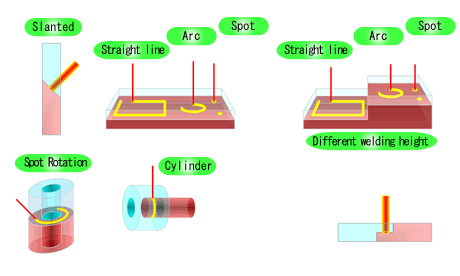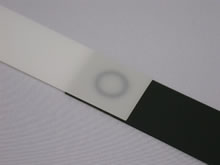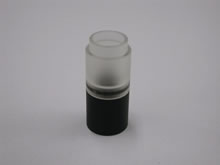 Micro-joining application: Plastic welding by laser
Two types of plastics, one permeable to laser and the other absorbing laser, are contacted to each other. When the laser is illuminated, the two plastics are welded together by the heat generated between the plastics.
Related video
Please be careful for the volume adjustment as this movie contains sound.
Applicable machine models
Sample test
We will be pleased to test your sample with our proposed joining method, and return it with a report.
Click the "Contact Us" button on the right.
(for dealer information, sample test or technical consultation)